Custom Printed Flexible Packaging for Coffee Beans
Product Detail
Product Tags
THE HIGH STANDARD FOR COFFEE AND TEA PACKAGING
Custom Packaging For Coffee & Tea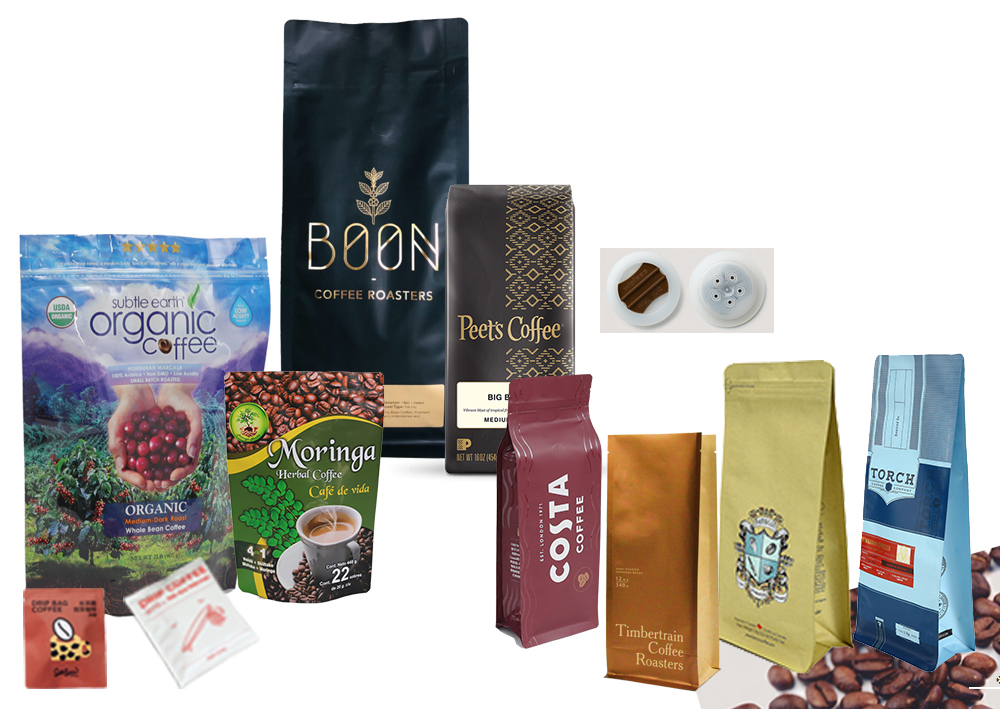 For coffee lovers it is so important that we can enjoy the same quality of roasted coffee beans when we open a coffee bags even 12 months later. Coffee packaging and Tea Pouches are capable of keeping freshness and aroma of product inside No matter it is ground coffee  or loose tea, tea powder. Packmic make unique coffee bags and pouches shining on the shelf.
Let's upgrade Your Tea + Coffee Brand's Look 
From size , volume ,printing techniques , customized coffee pouches , make your coffee or tea become more attractive. Grab end-users heart at one blink. Make your product stand out from the various competition. No matter where the coffee beans or tea or sold. Cafes,e-shopping ,retail stores, supermarkets , creating pre-printed pouches vs plain bags .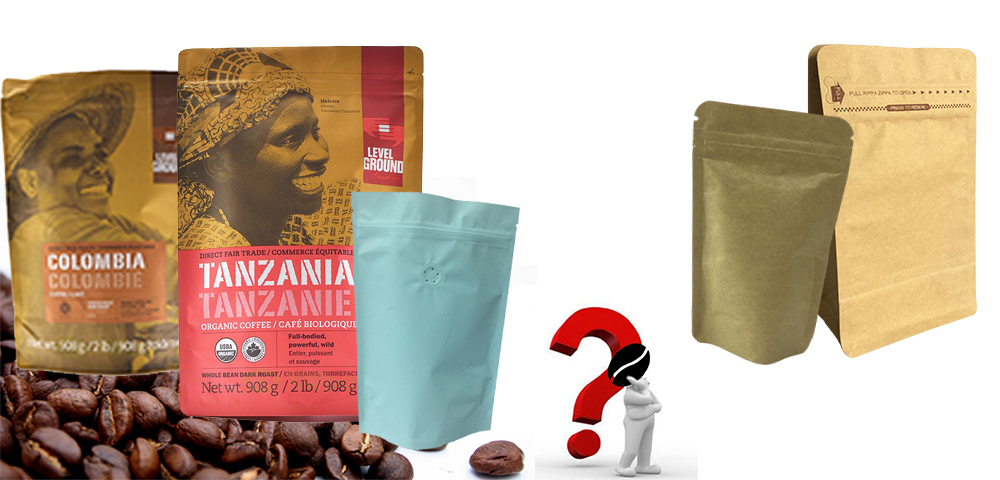 Coffee Bag is not only a simple pouch or plastic bag. It helps keep the precious beans inside with smelling and tasting as fresh as the day they were born. Packaging is not worthless the product it protects can even express the brand value. The other function is making your brand recognizable. People see the packaging at the first, then touch and feel the bag, smell the aroma from the valve. Then decide whether to buy it or not. In certain meaning the packaging is as important as the roasted coffee beans. More often we think that a brand that treasure the packaging well is serious. We believe they can make the perfect coffee beans naturally.
Amazing pouch for coffee packaging 
A plastic pouches or paper pouches with many benefits when compare with a traditional can. Bags or pouches are very light and compact. Can be packed well into any containers or bags . With hanger hold , a pouches of beans on the backpack is super cool . Packmic have different options for you.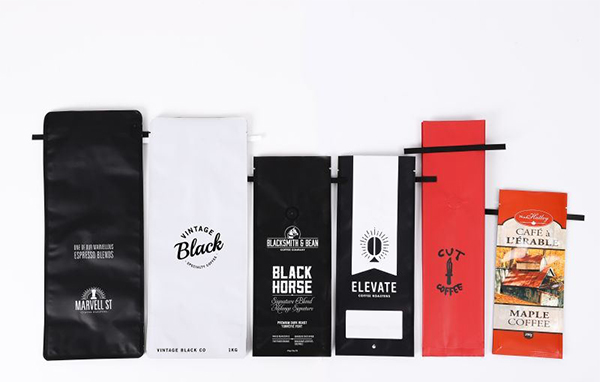 With two side gussets,the coffee bag help enlarge the volume .
On the top of bags ,it is better to put one tin-tie on it for hand packaging Making the bags more easier to open and use in the future.
Opening area become large better for pulling the beans inside. 
 For auto-packing machines,tin-tie coffee packaging bags are not advised. 
there are many kinds of tin-ties.From colors, shape ,width all differs.Be free to ask us for details.
8-Seal Square Bottom Coffee Bag Box Pouch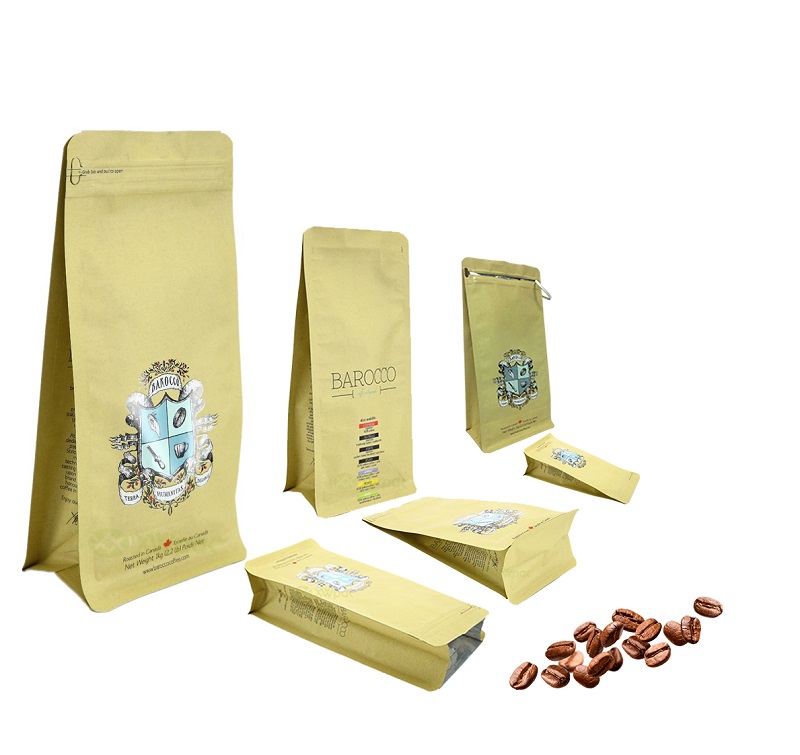 Packmic Coffee Bags with Valve High Barrier Aluminum Foil Flat Bottom Standing Coffee Beans Storage Bags, Reusable Heat Sealable Side Zipper Pouches for Home or Store
Similar as gusseted pouches, flat bottom bags four corners are all sealed and tight. Popular in coffee packaging as it provides more room for branding or graphics. For specialty coffee beans. They are the best choice. With reclosable zip on the top, perfect coffee bags gain your favor.
Stand up Zipper Coffee Pouch Bag with One Way Degassing Valve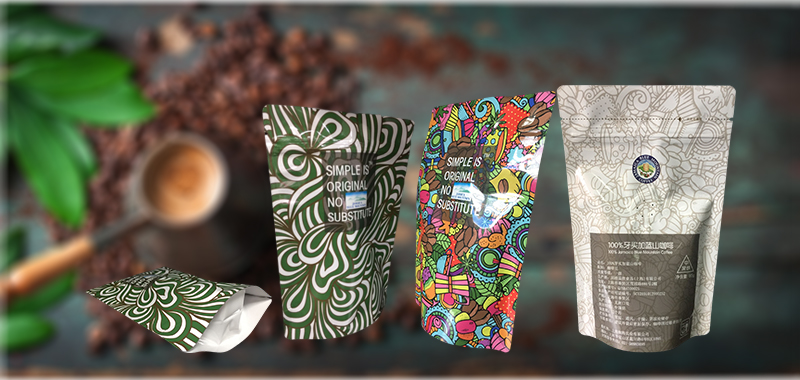 Stand up pouches with three faces . Front side , back side and bottom gusset . Offer several benefits over other types of coffee packaging . It standing well for displaying . Familiar shape to most of us. Also we can add insert zipper or pocket zipper for RECYLING. Most auto packing machine can use this standing coffee bags.
---
Previous:
Bread Toast Packaging Bags Clear Window Kraft Paper Curling Wire Sealing Avoid Oil Food Snacks Cake Takeaway Baking Bag
---
Products categories